Welcome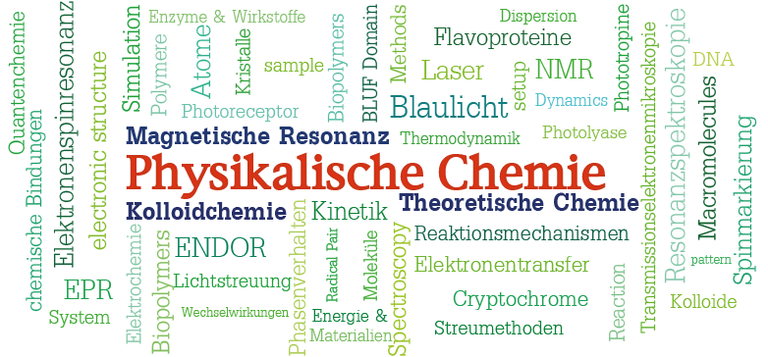 Welcome to the Institute of Physical Chemistry! 
The Institute of Physical Chemistry (IPC), being part of the Faculty of Chemistry and Pharmacy of the Albert-Ludwigs-University of Freiburg is an internationally well-established center for the application of magnetic-resonance spectroscopic methods to paramagnetic states in biological systems and functional materials, the synthesis and characterization of the properties of concentrated colloidal dispersions, and theoretical chemistry. The interdisciplinary research activities of the IPC can be seen from the inclusion of the institute in various national and international research networks.
Physical chemistry is, due to its proximity to physics, traditionally the most interdisciplinary core subject in the study of chemistry and is of particular importance in terms of teaching as a basic subject for the knowledge transfer of research methods and theoretical concepts. The curriculum offers an intensive practical and theoretical training in the latest concepts, methods and applications of physical and theoretical chemistry. The international focus of the institute is reflected both in the numerous collaborations with other research institutions as well as in the cross-border German-French study course Regio Chimica (B.Sc.).